The content management solution that grows with your business.



Infinitely Scalable
With the firmCHANNEL platform, you can start with 1 or 2 screens and scale up to thousands of displays Expanding your network is simple and is easily managed with the software.


firmCHANNEL is easy to use yet powerful and robust enough to handle any sized network, anywhere in the world, right from a browser. It has the tools to remotely troubleshoot and maintain media players and it's supported by a great team of people with a ton of experience.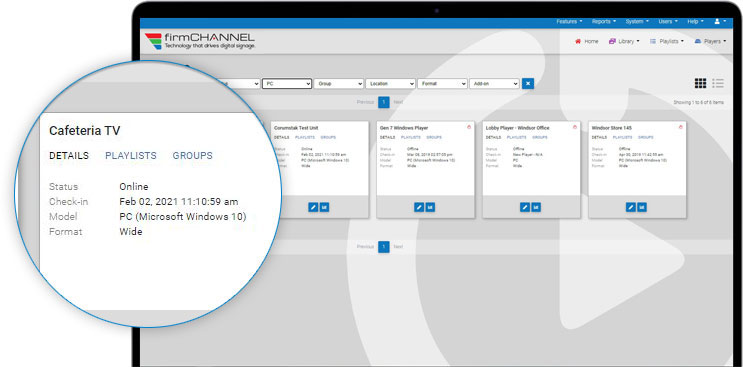 Become a Partner
Become a solution provider for digital signage.
With the firmCHANNEL Partner Program, you become a solution provider for digital signage. This tool will open up a new way to engage with your customers.