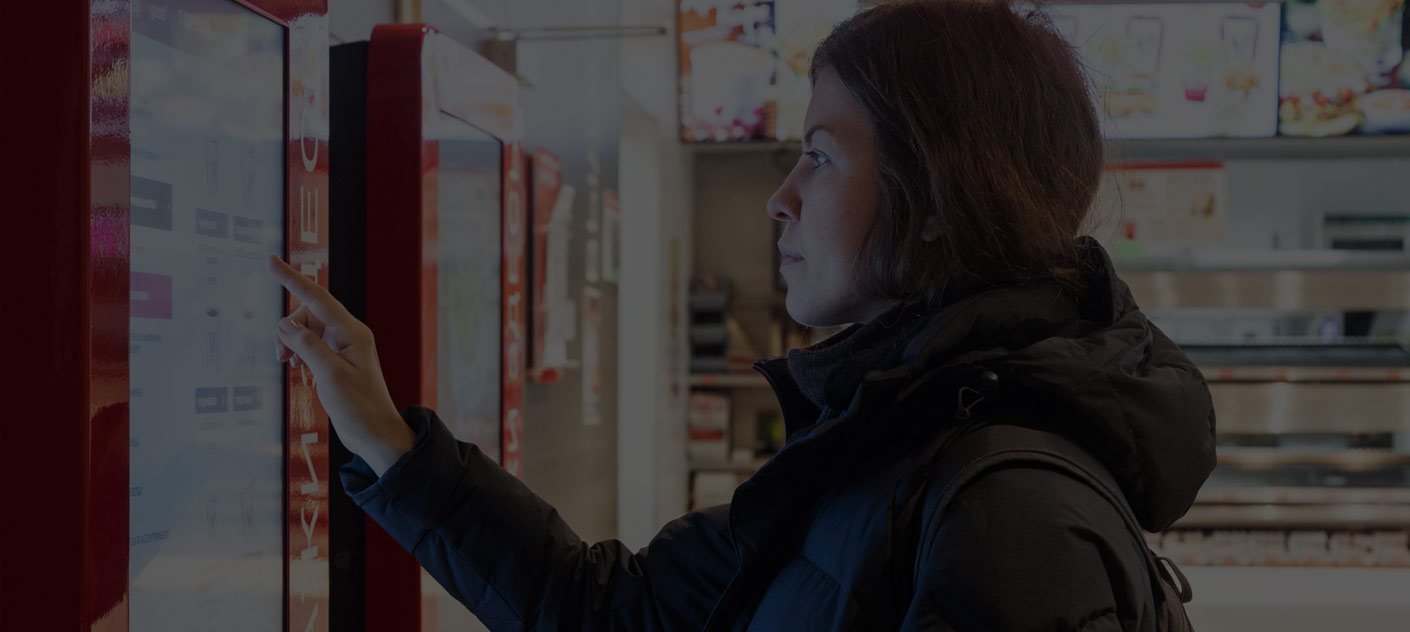 TOUCH SCREEN DIGITAL KIOSKS
Built for 24 hour a day, 7 day a week operation.
DIGITAL KIOSKS ARE MOVEABLE AND CAN BE POSITIONED ONSITE TO ALWAYS GIVE YOU THE BEST EXPOSURE.
Digital Kiosks fit beautifully into many different scenarios to create a memorable user experience. Help visitors find where they need to go quickly and easily with an interactive Wayfinding experience. Enable simple to use yet dynamic self-ordering systems for restaurant and retail environments. Create engaging and immersive learning systems to educate staff, customers or visitors. By integrating our powerful, real-time video chat platform, Video Presence, you can take your in-field customer service to the next level. The possibilities are endless.
Smartly designed interactive Digital Kiosks, built for 24 hour a day, 7 day a week operation.
Using Interactive Kiosks can strengthen customer loyalty, enhance brand awareness, streamline processes and even become revenue generating by including third party advertisements. Take advantage of our experience to help you create the best possibly experience and get the results you are looking for. And if you don't have a Content Management System (CMS) to manage the content on your Digital Kiosks, we offer a cloud-based platform that can do it all right from a browser, anywhere in the world.
You can place these wireless Touch Screen Interactive Kiosks anywhere to attract customers and increase brand awareness.
You can
Digital kiosks give you the opportunity to directly influence purchasing decisions right at the point of purchase.
Digital Kiosks placed in waiting areas can greatly reduce perceived wait times
Using our 2-way video chat platform, a single employee can monitor multiple locations and speak directly with visitors and patients.
Interactive Kiosks can provide wayfinding to help visitors find their way around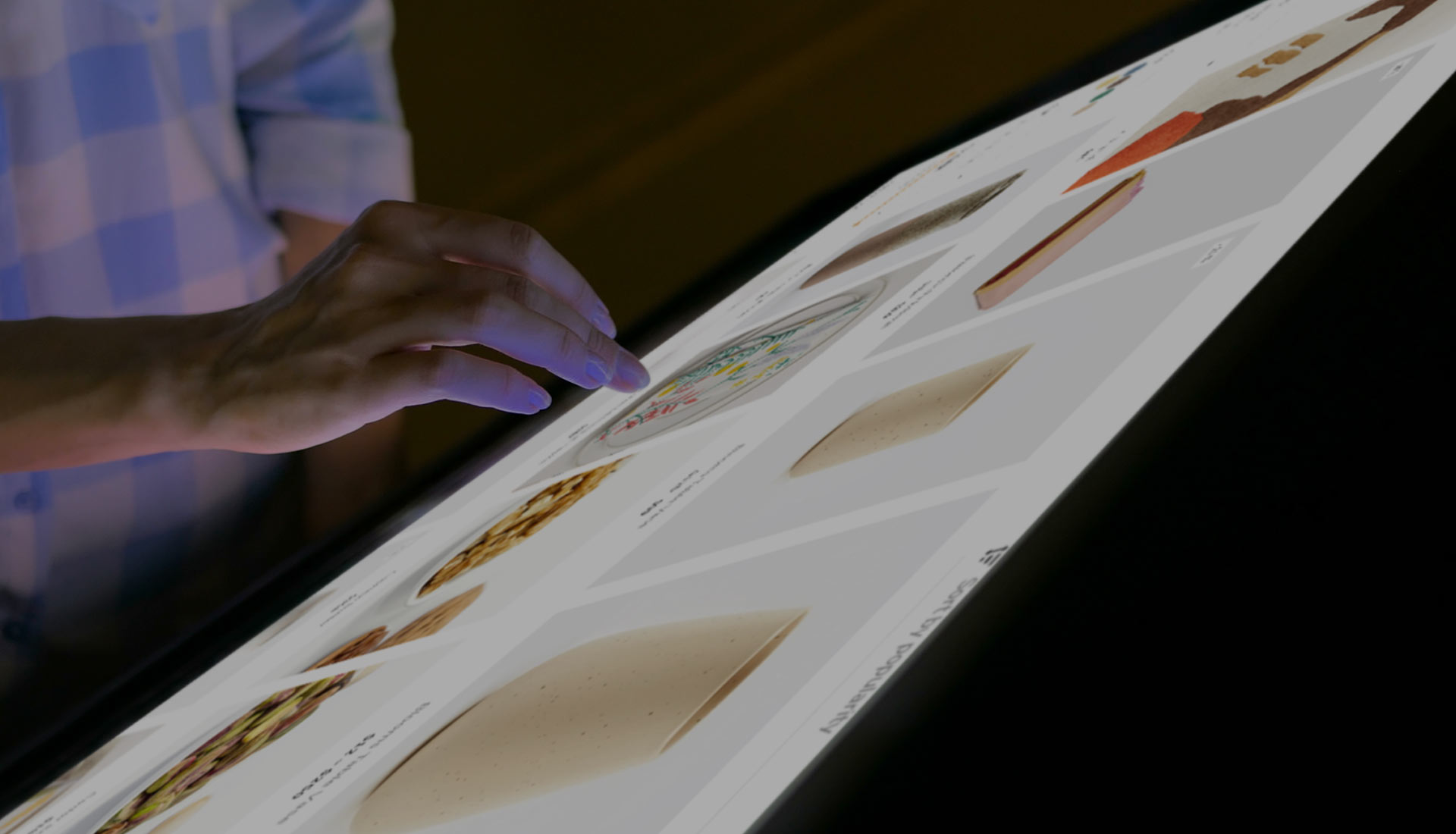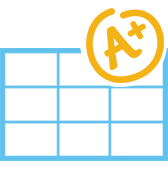 Commercial Grade Kiosks
Interactive kiosk that are built for the rigors of 24/7 use, so you stay up and running.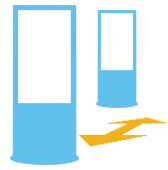 Mobile
All interactive kiosks have available casters for easy relocation.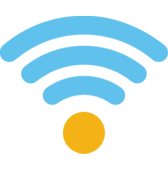 Cellular Connectivity
We utilize commercial cellular routers to ensure your connection stays up.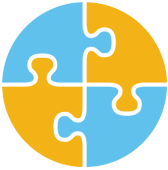 Installation
We supply everything you need to make the installation quick, tidy and secure.
Training & Support
Our team of Specialists in our R&D facilities are ready to help you when you need it.
DIGITAL KIOSKS HARDWARE
Our line of smartly designed interactive Digital Kiosks come in many styles and configurations that are sure to meet the communication goals for many industries.

---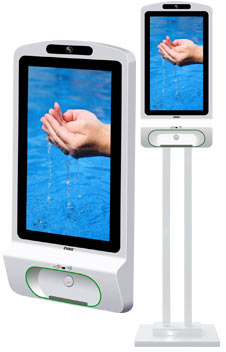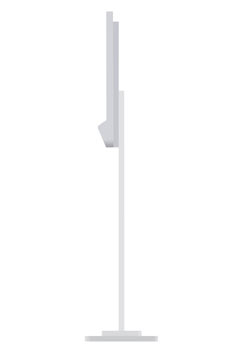 HAND SANITIZER KIOSK 22"
Wall and floor standing with integrated 5 liter hand sanitizer.
All Metal Enclosure design for commercial use.
Android 7.1, RK3288, 2GB RAM, 8GB storage
Auto - Sensor Controlled Dispenser for No-Touch Operation
Can be filled with various disinfectants - Gel, liquid, foam
High Capacity 5000ML
Easy Refill. Light sensor will show Full/Medium/Low Status
Remote monitoring usage times and capacity alarm
Battery optional to supply power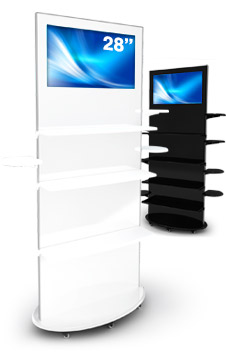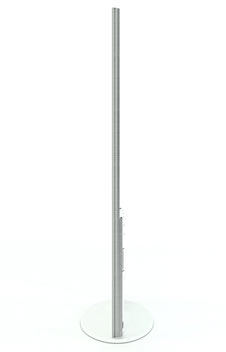 LAMINA 28"
Represent your brand in Ultra HD with vivid images and video.
Available in both standard and 6 point touch interactive.
Smart HDMI – Display sleeps/wakes up based on the HDMI signal
Automatic Timer
Additional shelves can be added to showcase products
Available in touch and non-touch versions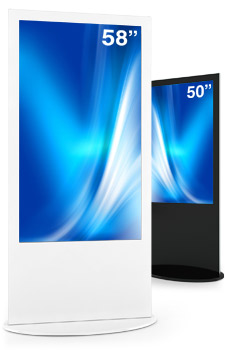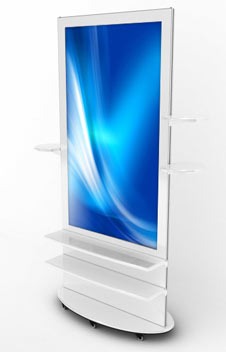 LAMINA TOUCH 50-58"
Create an impact with large 4K interactive kiosks.
Available in both standard and 6 point touch interactive.
Great marketing tool to help advertisers promote their products and services
Additional accessories including mobile base with lockable wheels that makes it easy to move
Large screen size allows you to put a lot of content targeting many audiences at once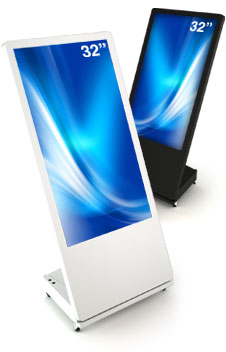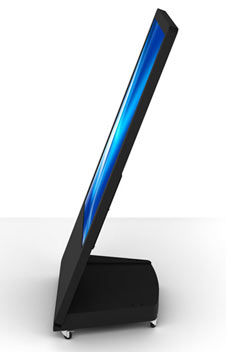 SANDWICH BOARD 32"
A portable and cost-effective way to attract customers.
The advanced construction of the Sandwich Boards allows it to be used in double sided (mirrored) mode.
Portable so you can easily move it to any part of your business/facility
Cost-effective so you are not constantly printing and shipping new posters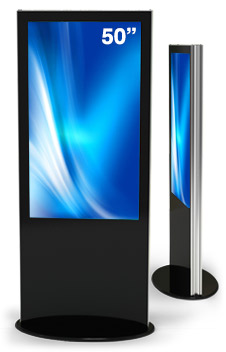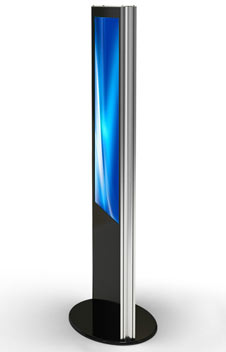 LAMINA DOUBLE-SIDED 50"
Double the exposure with a single digital signage kiosk.
Available in both standard and 6 point touch interactive.
Have the option to show the same content or different content on each side
Great for large facilities or offices with high foot traffic
Additional accessories that help promote your products such as shelving and a top banner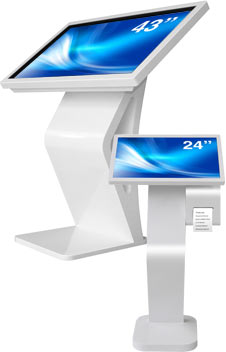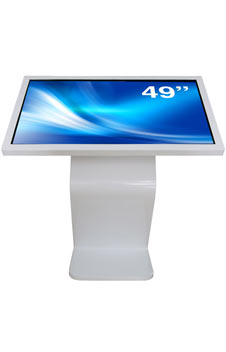 ANGLED INTERACTIVE KIOSK 24"-49"
These all in one kiosks are well suited for both touch and non touch applications.
All-In-one PC adopts Intel core processors
An elegant, powerful device with the ability to create, stream and share HD Content
Great for large facilities or offices with high foot traffic
All in one touch screen kiosks could be used in a wide range markets, such as gaming machines, hospitality systems, industrial automation, interactive kiosks, point of sale system and retail displays.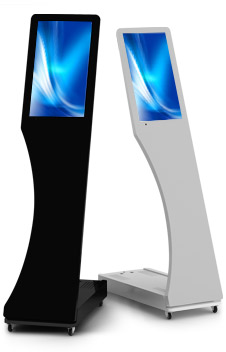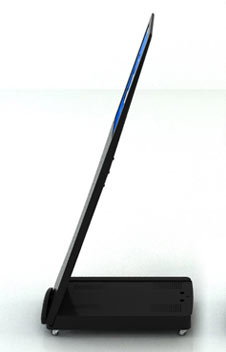 SIGNO 15.6"
The Signo takes interactive kiosks to a new level in an optimal and cost-effective manner.
It runs on a battery, which makes it easily mobile without wires and can be used anywhere (such as malls, dealerships, tradeshows and lobbies)
Additional accessories such as the motion sensor that saves battery life until it detects motion and draws customer attention
The product is lightweight (8.5 kg/19 lbs.) and is equipped with wheels that allow it to be moved easily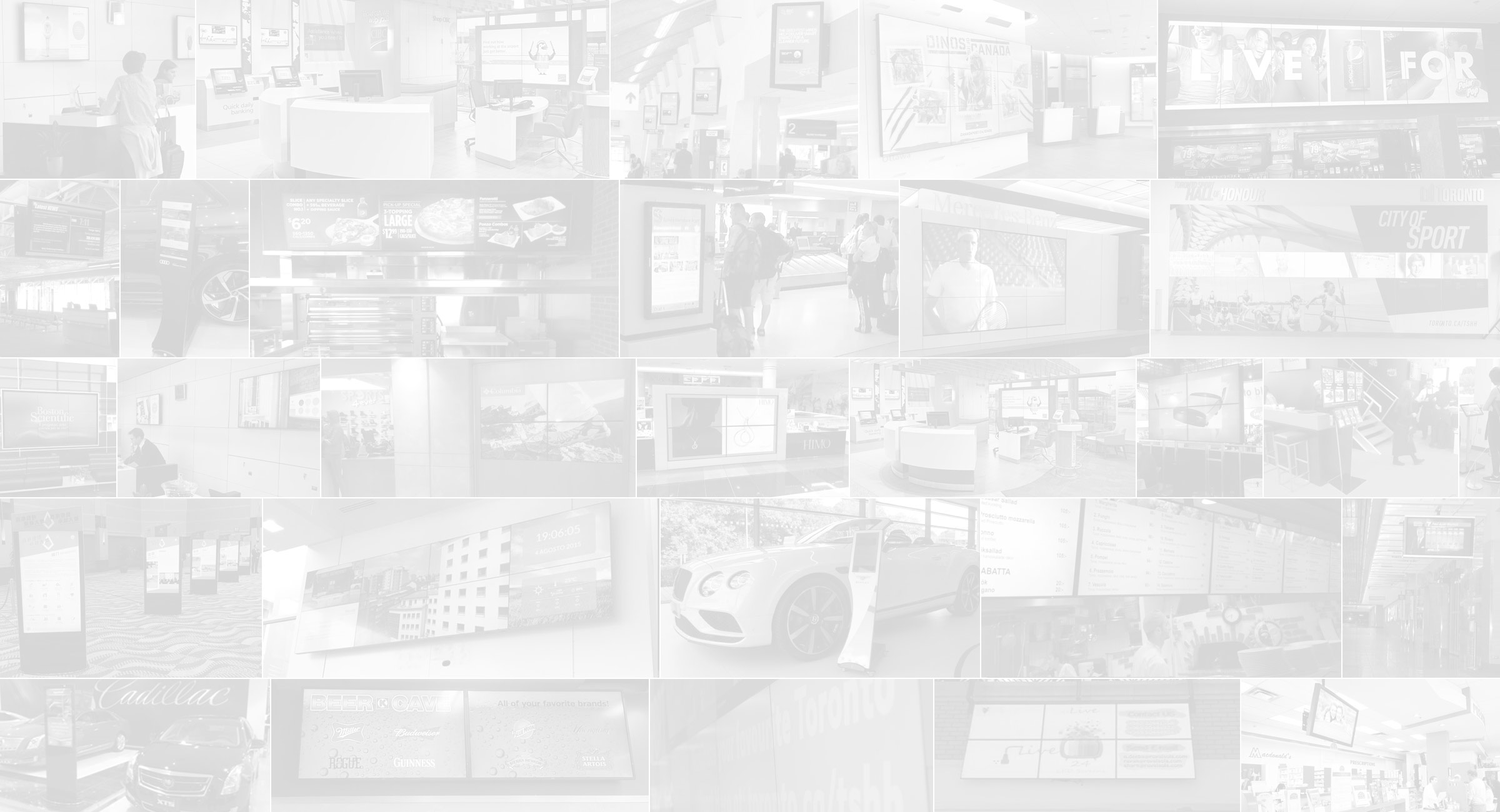 NEED HELP?
firmChannel is here when you need it.
If you are looking for more information on our reseller program or would like to be a reseller, please fill out the Reseller form. If you require assistance from our Support team, you can reach out with the contact information below.
SUPPORT
Tel: 519-800-0831
Toll Free: 1-800-561-7525
support@corumdigital.com
FREQUENTLY ASKED QUESTIONS
What is firmCHANNEL?
firmCHANNEL is easy to use yet powerful and robust enough to handle any sized network, anywhere in the world, right from a browser. It has the tools to remotely troubleshoot and maintain media players and it's supported by a great team of people with a ton of experience. Training and support is always included, and our team is here to help you with any client issues.
What are some of the technologies offered?
There are so many technologies you can add to the platform. Anything from impressive video walls to Wayfinding that will make a huge impact for your audience. Get more insights with Anonymous Analytics and increase engagement with interactive kiosks. We are always adding to our technologies, so if there is something you are looking for, let us know!
Is firmCHANNEL easy to use?
With the firmCHANNEL platform, you can start with something as simple as the drag and drop features. This will easily allow you to create content. As you learn the platform, you can get more sophisticated by adding live news feeds, local weather and your social media accounts. It's a solution you can grow into and not out of!
Why can't I use consumer grade products?
firmCHANNEL always provides its customers with commercial grade products, built for the rigors of 24/7 use. From commercial grade displays to commercial grade media players, cellular routers and mounting systems, we know how important it is that your digital signage stays up and running. Why take the chance with consumer grade products, that were never designed to stay on all the time? Trust the experts, we always have you covered.
I don't have an internet connection. What can you do?
firmCHANNEL was designed from the ground up to take full advantage of cellular networks. We utilize commercial cellular routers to ensure your connection stays up and your content is always playing. We also have relationships with many cellular providers to get you connected wherever you need, just add power and your content is always up-to-date.