Digital Signage for
Government Agencies
Digital signage reduces perceived wait time by up to
35%
Visual content captures more views than text-based content by
94%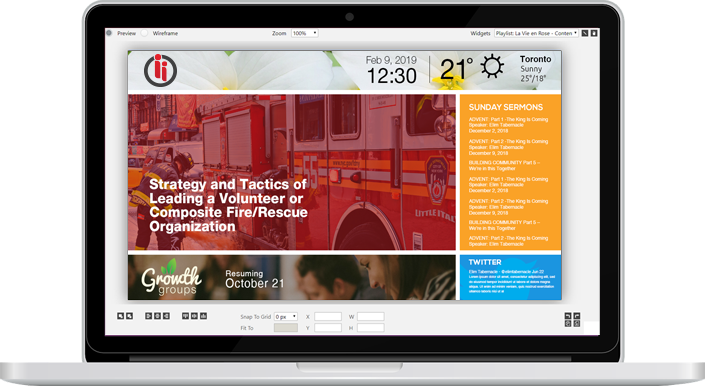 Improve visitor satisfaction and empower employees.
Deploying digital signs in city, state/provincial and federal government buildings will create a mechanism for effective communication. Educate and inform citizens in waiting areas and lines in multiple languages.
Government agencies need to inform citizens while engaging and empowering government employees.
Deliver messages with holiday notices and event information. Incorporate Interactive Wayfinding Kiosks to help citizens easily navigate your facilities. Create a safe environment for all visitors and employees with a system wide emergency broadcast system.
Effective and efficient communications are essential in any government agency.
Effective Communication
Inform and update citizens on current projects and initiatives
Increase engagement by informing citizens of upcoming events
Display local/regional news headlines, weather and Live TV to reduce perceived wait times
Utilize Interactive Wayfinding Kiosks to direct citizens to easily navigate your facility
Reduce printing and logistics costs of static communications that may never be read
Employee Engagement
Consistently and effectively communicate with employees
Recognize employee accomplishments
Improve morale with team photos and event videos
Ensure a safe working environment with emergency alerts
Reduce Costs
Reduce printing and logistics costs of static communications that may never be read
Replace printed materials with dynamic and visually engaging content
Request a Demo
When you request a demo, our digital signage experts will reach out to you to learn about your communications needs to get a deeper understanding of you, your challenges and goals. We will schedule a meeting with you and your team where we will demonstrate and discuss how our hardware, software, technology, and services can address your objectives. Request your demo today: