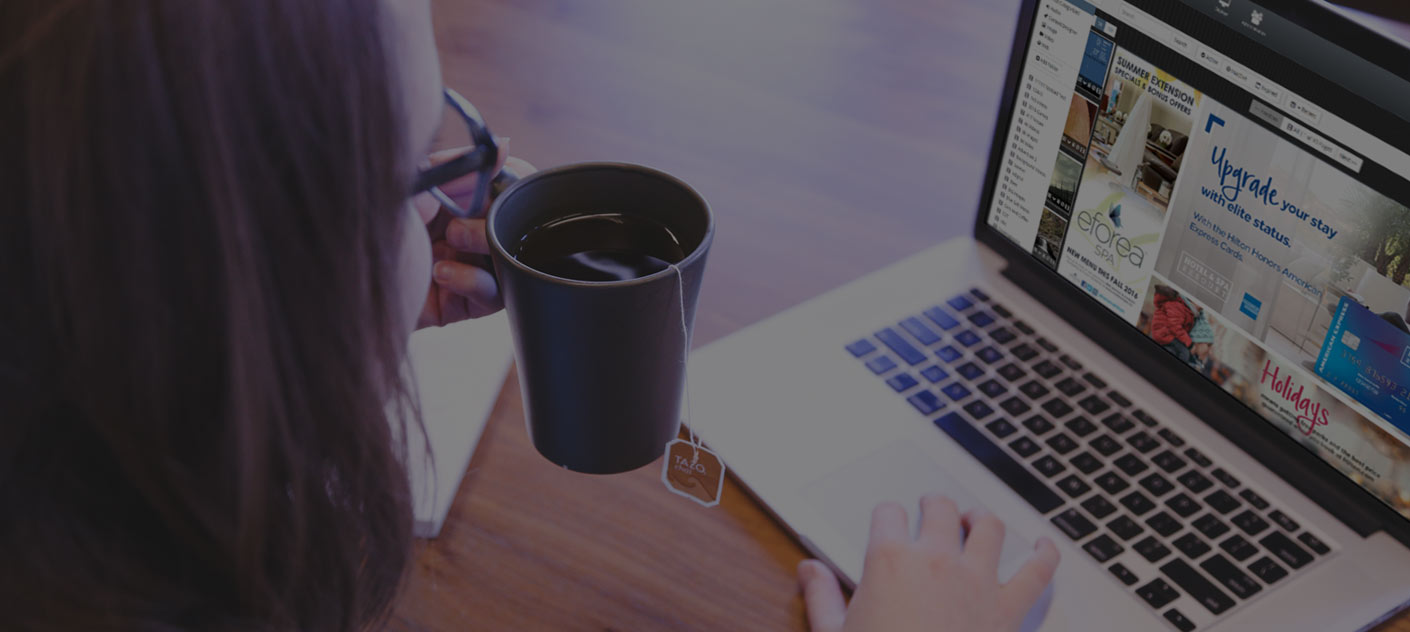 Digital Signage Platform
The firmCHANNEL platform brings together key technologies so you can effectively manage your digital signage network.
Set Up For Success
Our platform is an intelligently designed solution for digital signage.
The features play an integral role in how you use your digital signage system and how you can expand. From reports that are focused on delivering quality data to being able to schedule content remotely, you are always set up for success.
Functionality with Endless Possibilities
A complete suite of features for seamless management of all aspects of your digital signage network
firmCHANNEL'S built-in Content Designer gives users the ability to design and control their digital signage message. Use pre-defined layouts or customize your own for maximum effect.
Learn more about
Content Designer
»
Content Scheduler simplifies the scheduling process by allowing users to determine when they would like specific pieces of content to play. Customize messaging based on traffic data or other criteria for maximum effectiveness.
Learn more about Content Scheduler »
firmCHANNEL implements several levels of safety to protect your network from unauthorized access. firmCHANNEL uses secure HTTPS communications and role-based access to keep your signage network secure.
Learn more about
Digital Signage Security
»
Controlling access to specific areas or content types allows administrators to divide workload responsibilities as well as providing an added layout of security, especially when granting access to 3rd parties.
Learn more about
Access Control
»
Track and report on content playback, screen uptime, and other key analytical metrics. Get insights into performance impacts that can affect your business.
Learn more about
Usage Analytics
»
Location targeting allows you to deliver the right content to the right audience at the right time. Adjust your content for local considerations or targeted promotions that are specific to certain geographical regions.
Learn more about
Location Targeting
»
As part of firmCHANNEL's analytics reporting, proof of playback provides data on what content was displayed on which screen and for how long. This is essential for tracking and optimizing your own or 3rd party content.
Learn more about
Proof of Playback
»
Network monitoring is an essential component for any proper digital signage system. Monitoring keeps track of uptime and issues alerts should any problems arise.
Learn more about
Network Monitoring
»
firmCHANNEL's software is infinitely scalable, meaning it works as well if you have a single screen and can also scale up to thousands of displays. This means that the software grows with you as your business grows.
Learn more about
Scalability
»
Always stay up to date with automated updating. New releases are applied in the background with no interruption to your content.
Learn more about
Updates and Releases
»
Wayfinding uses interactive digital signage to help visitors find their way around your facility, building, or campus. Easy to use and easy to maintain, the system is cost-effective, multi-functional, and attractive.
Learn more about
wayfinding
»
Dynamic playlists give users more control over what content is playing on their digital signage network, when it plays, and how often. It makes playlist management easier and allows for easier 3rd party content integration.
Learn more about
dynamic playlists
»
Choose from hundreds of editable ready to use templates to get you started delivering your message.
Learn more about templates »
firmCHANNEL's digital signage software lets you easily connect with hundreds of the most popular apps like social feeds, news, live traffic and much more.
Learn more about Apps »
Request a Demo
When you request a demo, our digital signage experts will reach out to you to learn about your communications needs to get a deeper understanding of you, your challenges and goals. We will schedule a meeting with you and your team where we will demonstrate and discuss how our hardware, software, technology, and services can address your objectives. Request your demo today: