What is Digital Wayfinding?
Digital wayfinding
is a method of using digital technologies such as interactive kiosks to help people orient themselves in a physical environment and find their way from place to place.
Wayfinding Setup
Often the most difficult step in implementing a wayfinding system is the initial setup stage. firmCHANNEL's platform makes the setup process smoother and less stressful. As always, the firmCHANNEL
Training and Support Team
will be there every step of the way.
Wayfinding Management
Once your initial wayfinding system is in place, it is likely that there will be changes as time goes on. The firmCHANNEL platform makes editing your directory easy. Your wayfinding information will always be up to date with none of the delays associated with other wayfinding systems such as printing and manual installation.
Managing Multiple Locations
Regardless of whether your wayfinding needs cover a set of offices, a school campus, a shopping mall, or multiple buildings, you can easily manage the entire solution within the firmCHANNEL platform.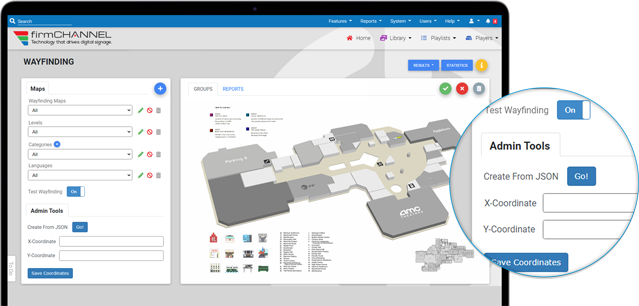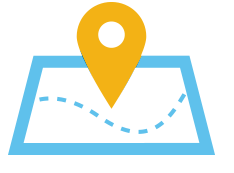 Request a Demo
When you request a demo, our digital signage experts will reach out to you to learn about your communications needs to get a deeper understanding of you, your challenges and goals. We will schedule a meeting with you and your team where we will demonstrate and discuss how our hardware, software, technology, and services can address your objectives. Request your demo today: