About Dynamic Playlists
Dynamic playlists enables the firmCHANNEL software to automatically populate Playlists and control playback schedules through the use of tags and other parameters that you define. This feature greatly simplifies the process of assigning and scheduling content and keeps content fresh.
Content Configurations
Content can be automatically assigned to Playlists through the use of tags and from sources like Library Folders and other Playlists. For example, assigning a Library Folder to a Dynamic Playlist means that any content added or removed from the Folder will be automatically added or removed from the Dynamic Playlist. Also, Tags assigned to a Dynamic Playlist means that any piece of Content flagged with the same Tag will be included in the Dynamic Playlist. In this way a user can define what Content they want to show on any particular screen by setting some governing rules, and the software does the rest. It is a quick and easy way to display fresh content on a daily basis without the administrative burden of manually managing multiple playlists.
Scheduled Content
Dynamic playlists give users the ability to control scheduling including when to insert content that is not otherwise part of the regular content loop. It could be something as simple as displaying the time at the top of every hour or a more complex deployment such as shift change notifications at particular times.
3rd Party Content
The ability to insert timed content gives administrators the ability to generate income by serving advertising. Ads could be served by using a number of different criteria such as time of day or every 10 minutes. The software also includes a
proof of playback feature
that tracks and reports on how often content is displayed.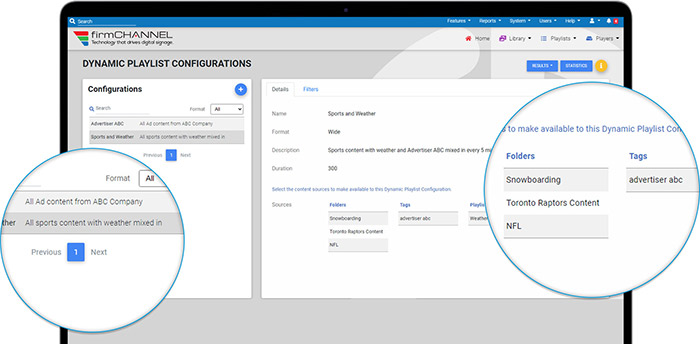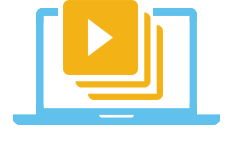 Request a Demo
When you request a demo, our digital signage experts will reach out to you to learn about your communications needs to get a deeper understanding of you, your challenges and goals. We will schedule a meeting with you and your team where we will demonstrate and discuss how our hardware, software, technology, and services can address your objectives. Request your demo today: