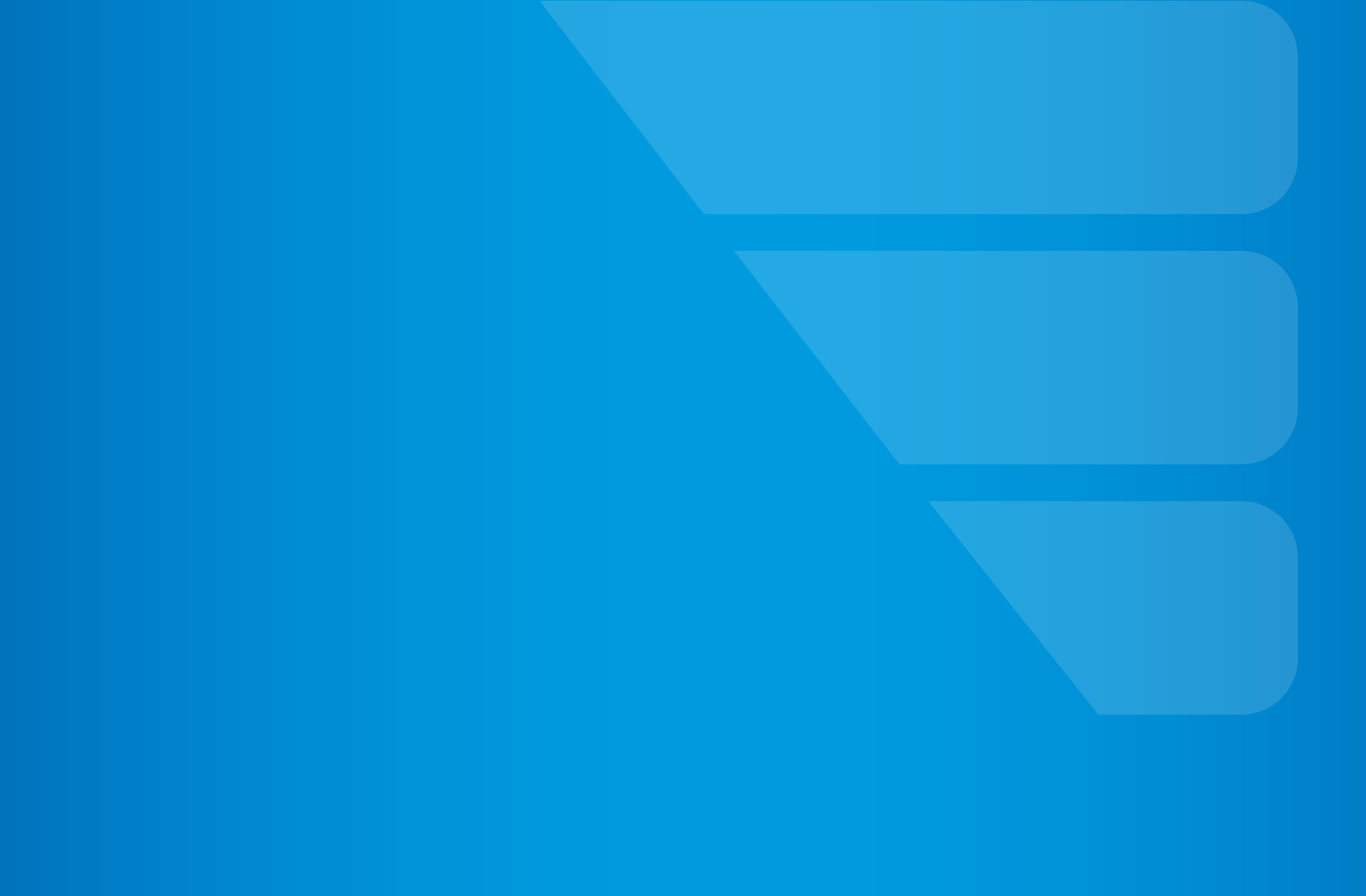 Simplify the process of scheduling and coordinating content on your digital display network.
Simplify Scheduling
Scheduling content allows you to play a specific playlist at a specified time. This allows you to set up and publish content without having to login and update playlists. This powerful tool can effectively target audiences at the right place and the right time. You have the ability to set up an unlimited number of schedules for each of your customers.
Playlist Interrupt Feature
Another feature that comes with our Content Scheduling is a Playlist Interrupt. This allows a single piece of media to interrupt normal playback loop to ensure a message is displayed at an exact time, no matter what is currently assigned.
Key Features
Create, manage and schedule playlists by individual or multiple locations
Add as many schedules as you like
Serve targeted content for audiences based on time of day
Use Playlist Interrupt for important announcements and safety measures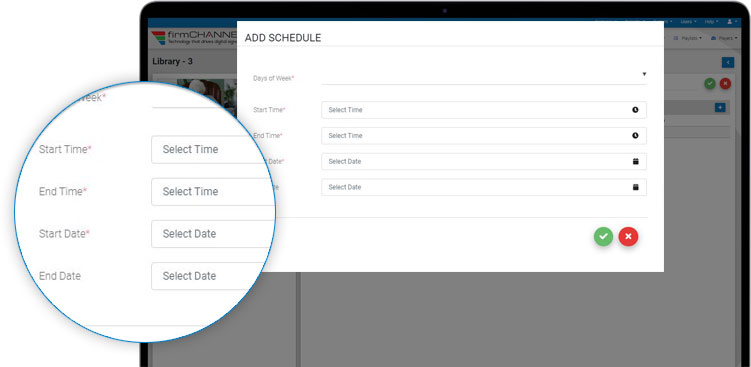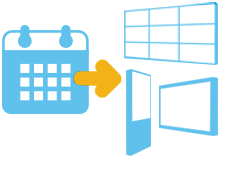 Request a Demo
When you request a demo, our digital signage experts will reach out to you to learn about your communications needs to get a deeper understanding of you, your challenges and goals. We will schedule a meeting with you and your team where we will demonstrate and discuss how our hardware, software, technology, and services can address your objectives. Request your demo today: