The firmCHANNEL content designer gives you complete creative control over your digital signage display. The drag-and-drop interface makes managing content zones easy.
Complete Creative Control
Whether you manage your content or have a third-party create it for you, firmCHANNEL's built-in Content Designer allows a user to create great looking media using this intuitive, widget based, drag and drop tool. Designing content for
video walls
is made easier with features designed specifically for video wall screen setups.
Create templates with pre-defined zones or start with a blank canvas. Easily stay within your brand guidelines, by creating customized playlists with vivid images and eye-catching videos.
Content Designer Integrations
Social Media platforms: Facebook, Twitter, LinkedIn, YouTube
RSS News Feeds for local and international news
Google Maps
Flight Information for travellers
Location-based Weather feeds
Sports feeds
Live TV Feeds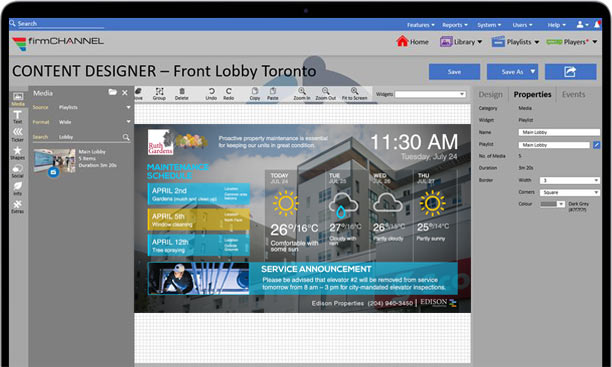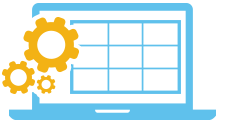 Request a Demo
When you request a demo, our digital signage experts will reach out to you to learn about your communications needs to get a deeper understanding of you, your challenges and goals. We will schedule a meeting with you and your team where we will demonstrate and discuss how our hardware, software, technology, and services can address your objectives. Request your demo today: