Don't let the complexity overwhelm you.
One Platform, Multiple Safe Pass Solutions. Enterprise ready, Al-intelligent and powered by our advanced Software Platform, a solution that can be configured to suit current and changing workflows and compliance, then managed from one central access point.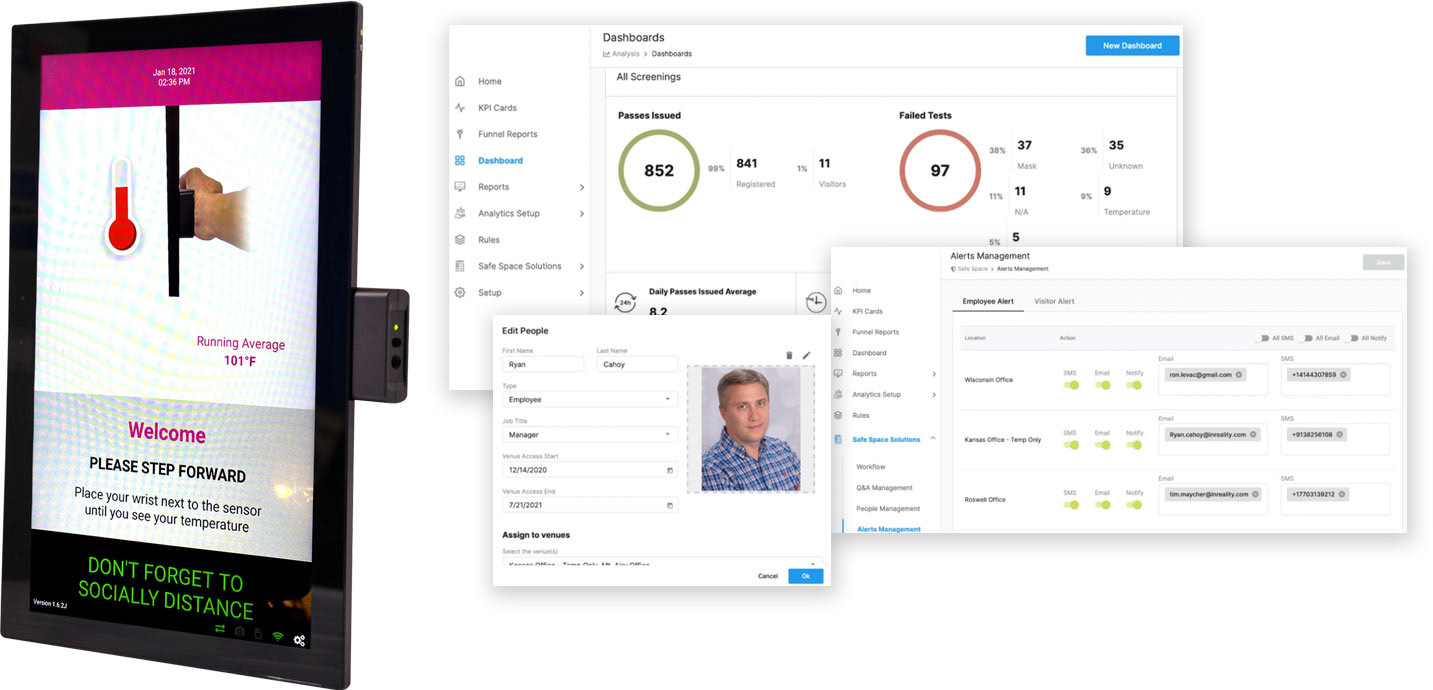 One Platform, Multiple Safe Pass Solutions
Efficiently manage oversight with Smart Alerts
No additional infrastructure or staff
All you need is a browser, zero integration
Remotely monitor one-to-many locations
Define workflows and data policies to bulletproof privacy + legal compliance
Real-time dashboard of results with historical anomalies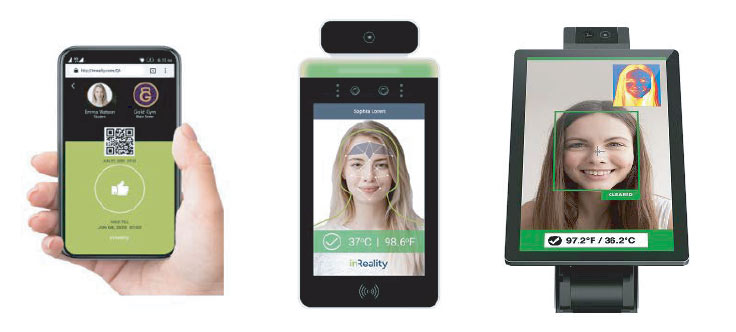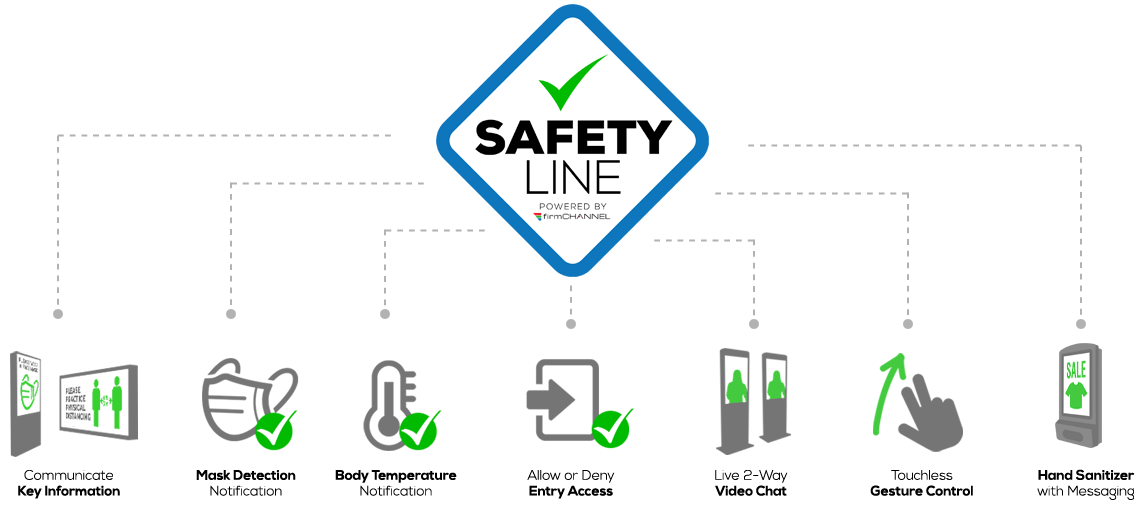 Discover our Safety-Line Technologies
Safety Line Technologies help create effective digital signage communication strategies that addresses critical elements businesses need to stay compliant with safety regulations and help ensure staff and customers' health and safety.
Request a Demo
When you request a demo, our digital signage experts will reach out to you to learn about your communications needs to get a deeper understanding of you, your challenges and goals. We will schedule a meeting with you and your team where we will demonstrate and discuss how our hardware, software, technology, and services can address your objectives. Request your demo today: