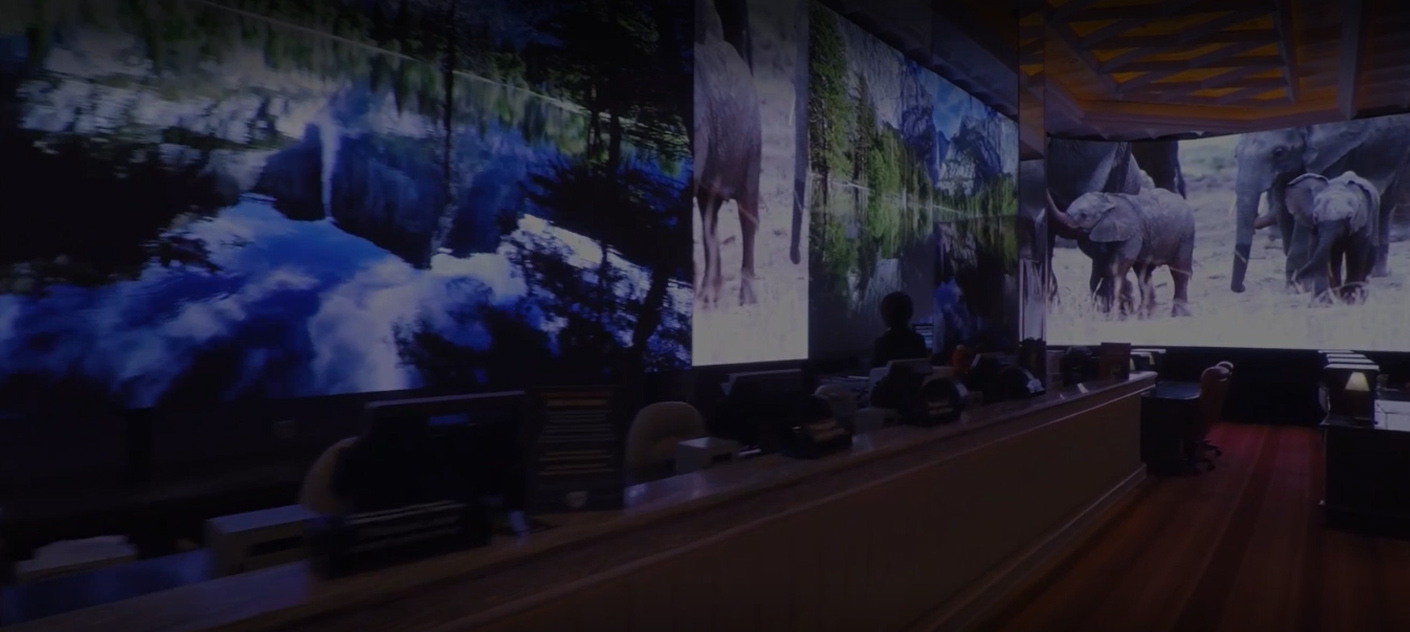 LED Video Wall Displays
Direct view LED video wall displays for a more realistic viewing experience.
Best-In-Class Picture Quality
With best-in-class picture quality and exceptional durability, firmCHANNEL's direct view LED video wall displays elevate the conventional viewing experience. With fine pitch LED display technology, the intensity of their images seamlessly blends into the built environment around them, enabling businesses to deliver content that engages, informs and entertains.
Hassle-free installation & maintenance
firmCHANNEL's fine pitch LED displays are engineered for hassle-free installation and are easy to maintain with full front and rear access to the display—reducing potential costs for repair. A slim design built for compact spaces can eliminate the need for extra wall construction, helping to reduce overall implementation costs.
Reliable & efficient displays
Built for 24/7 operation
Our direct view LED video wall displays deliver ease of use and manageability with up to 100,000 hours of service life and 24/7 operation. They achieve uninterrupted performance and remain energy-efficient with a cabinet featuring advanced temperature and ventilation management. The fanless design helps prolong their lifespan, minimizing the impact of dust and rigid particle exposure.
Features and Benefits
Built for 24/7 operation
100,000 hours of service life
Best-in-class picture quality and exceptional durability
Flexible modular design
Fanless design helps prolong lifespan, minimizing the impact of dust and particle exposure
Hassle-free installation

Request a Demo
When you request a demo, our digital signage experts will reach out to you to learn about your communications needs to get a deeper understanding of you, your challenges and goals. We will schedule a meeting with you and your team where we will demonstrate and discuss how our hardware, software, technology, and services can address your objectives. Request your demo today: