Your new product line is launching. You've learned about your customer and analyzed the market; the team has created your positioning statement; sat through numerous meetings with management and stakeholders; late nights and early mornings building your go-to-market strategy, your team is inspired and creative with designing marketing and promotional content. You're ready, and your team is prepared. The launch is scheduled across your network. The campaign launches, it goes live, and   "ERROR, DRIVER UPDATE NEEDED." How embarrassing, all that work to have the message interrupted. What does your audience think? And now, it's damage control. Call the technician to get this fixed ASAP!
---
Although this example illustrates a product launch situation, a technology error can interrupt communications in any business. Corum Digital is hyper-focused on helping our customers deliver their communication using innovative digital technology in a way that fully engages, educates and empowers their audiences. Part of this focus of inspiring our customers worldwide is doing so securely and safely, which is why all of our Media Players are "hardened" for digital signage.


The hardening process results in your technology being "Corum Digital Certified - Digital Signage Secure."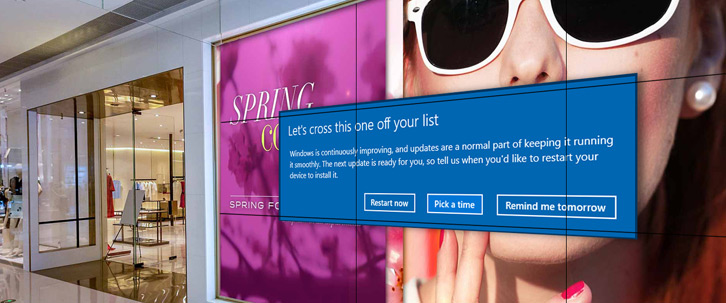 ---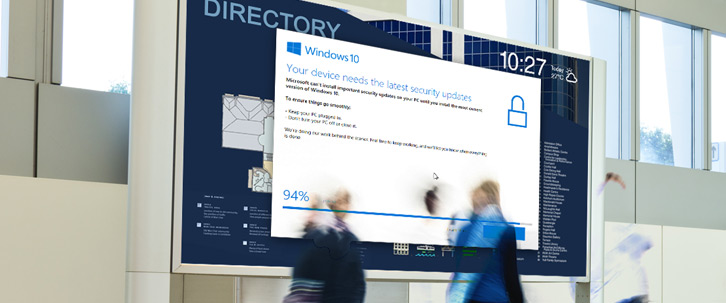 Using a consumer-grade computer to act as a Media Player to deliver content to your digital displays is a severe risk to your network, communication, and brand.
A Corum Digital Certified - Digital Signage Secure Media Player comes with reliable, robust and long-lasting components. The operating system is customized to remove or disable any services or features that are not required, to prevent unwanted system messages from interrupting your content. We achieve this with our in-house software developers for the certification process. The Media Player is designed to be self-managing with a host of remote management capabilities built-in so you can trust that your content is being displayed where and when it's supposed to.