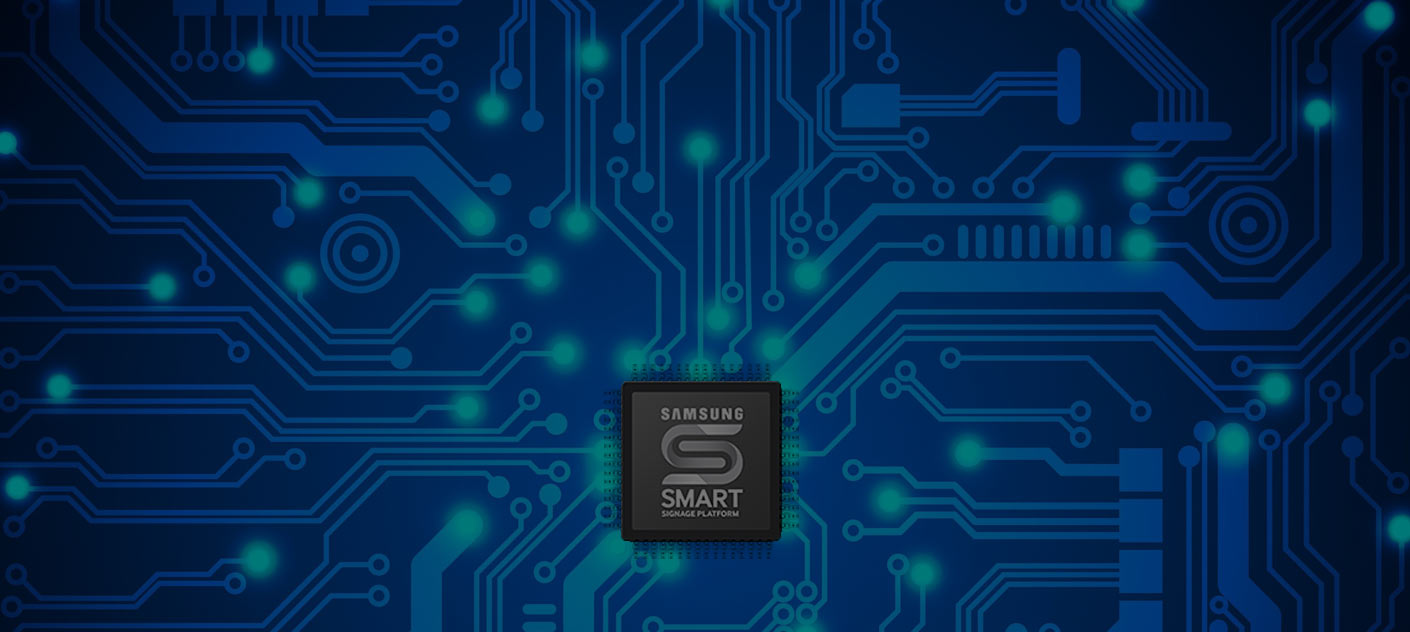 Samsung's Smart Signage Platform
Digital Signage WITHOUT an external media player
firmCHANNEL Partners with Samsung to Add Support for their All-In-One SOC Displays
Take advantage of Samsung's all-in-one displays for a cost-effective digital signage implementation.
firmCHANNEL's powerful media player software now runs on the latest generation of Samsung's Tizen based, all-in-one SMART digital signage displays. Because these Smart Displays have integrated media players, there is no need for separate mounting hardware, an HDMI cable or an extra power cable.
These new displays reduce the complexity of installation yet still give you the quality and ease-of-use that you expect from firmCHANNEL. With the flexibility to synchronize content across multiple screens, these displays can be used as menu boards in QSRs.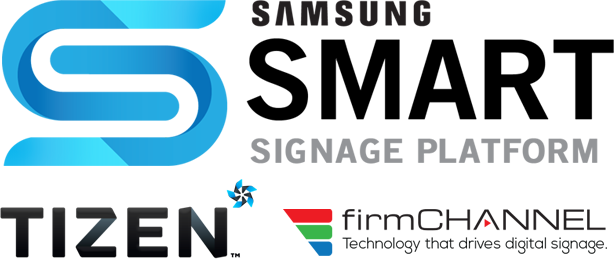 Structured for Complex Applications
Streamline deployment and manage content remotely across multiple displays and locations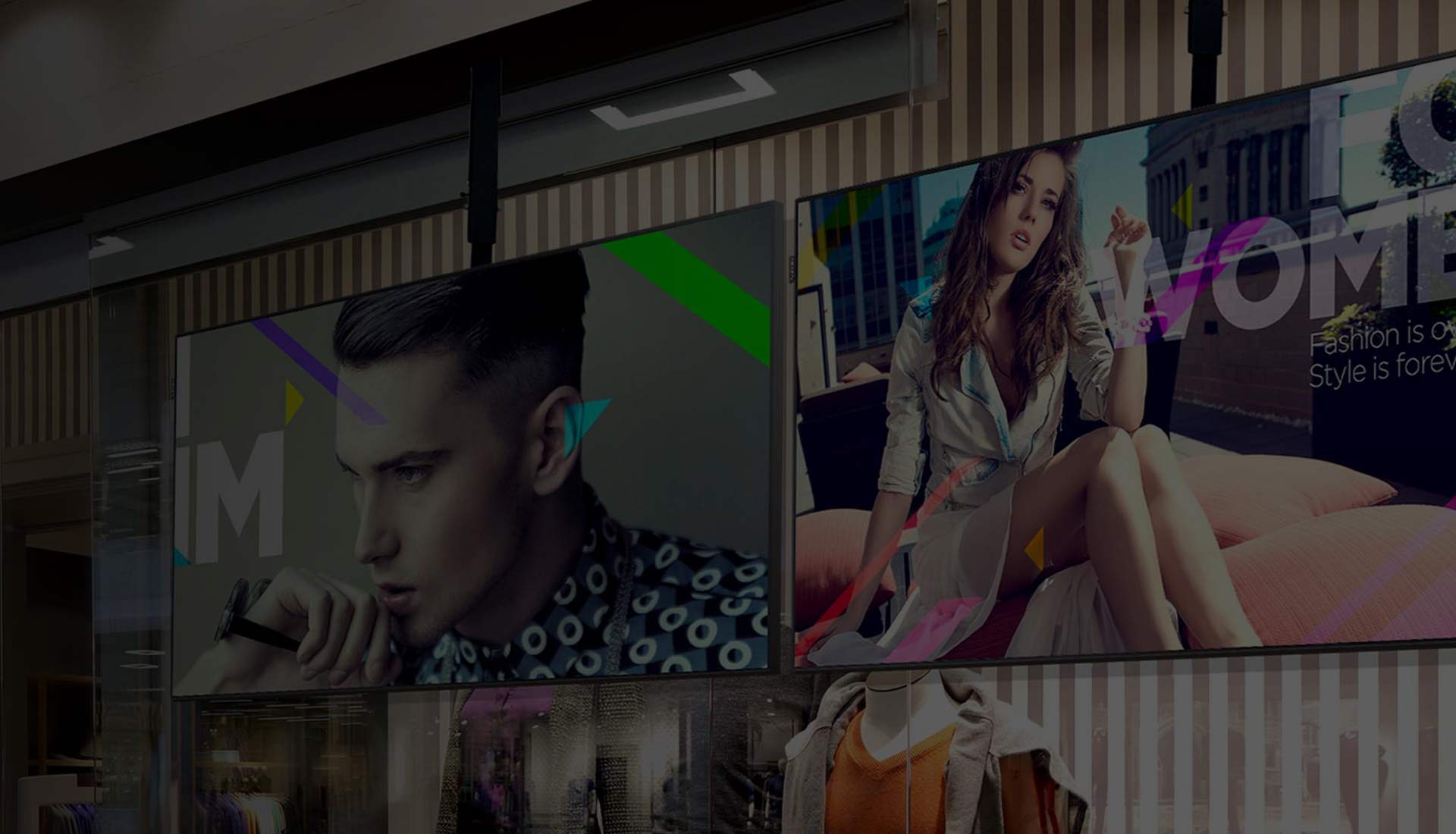 Samsung's SMART Signage Platform Features
Integrated All-in-one Solution
Samsung's SMART Signage Platform Advantages
Smart Displays can reduce the total cost of ownership by 10 - 41 percent over 3 years compared to traditional digital signage.

Less Hardware
Because the media player is built into the display, the cost of a separate mounting kit for the media player, an HDMI video cable, control cable and power cable are eliminated from the install.
Faster Deployments
The complexity of installation of smart displays on-site can be reduced because of the fewer components needed. In general, displays can basically be pulled out of the box and hung on the wall. All that's left is to plug in the power and the network.
Power Savings
The built-in media player is powered by the display itself removing the need to power an external media player. With the price of energy rising every year, these cost savings will become more apparent over time.
Request a Demo
When you request a demo, our digital signage experts will reach out to you to learn about your communications needs to get a deeper understanding of you, your challenges and goals. We will schedule a meeting with you and your team where we will demonstrate and discuss how our hardware, software, technology, and services can address your objectives. Request your demo today: