Keep track of playback and generate reports
Proof of Playback Reporting
firmCHANNEL delivers detailed report on exactly when individual pieces of content played, for how long and on what players. Data can be printed out or downloaded in CSV format and imported into a billing or reporting system. Along with the proof of playback reports, you have access to detailed user activity logs, and other reports such as player event logs, to help with troubleshooting.
3rd Party Advertising
If you choose to use the
Content Designer
to incorporate and display 3rd party advertising on your digital signs, Proof of Playback Reports are useful for billing consolidation purposes.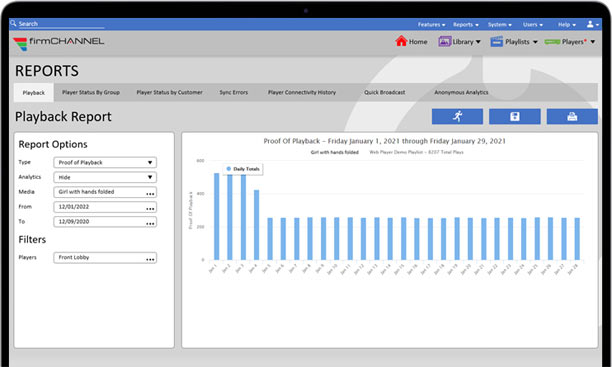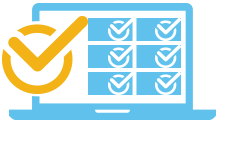 Request a Demo
When you request a demo, our digital signage experts will reach out to you to learn about your communications needs to get a deeper understanding of you, your challenges and goals. We will schedule a meeting with you and your team where we will demonstrate and discuss how our hardware, software, technology, and services can address your objectives. Request your demo today: