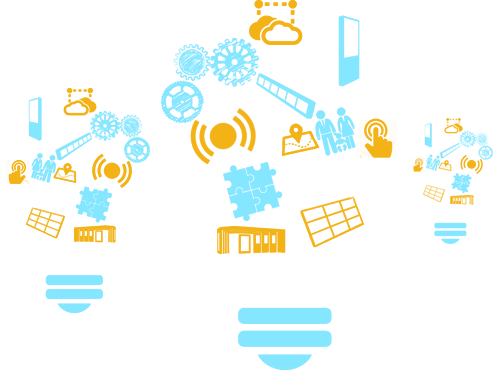 TECHNOLOGIES
Powerful technologies that help you grow your system
Our technology offering can help you expand your current digital signage network. From impressive video walls to personal customer engagement and understanding the analytics of customers, our solutions are meant for digital signage growth.
VIDEO PRESENCE
Add a personal touch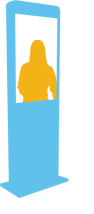 The Video Presence technology combines the capabilities of interactive digital signage with on-demand experts. Introduce digital face-to-face interaction to revolutionize in-field customer service for point-of-sale or point-of-service environments.
Benefits
Create a personal brand experience with each customer
Intelligent Video Call Routing
Flexible Agent Control to place calls on hold and capture call details
Integrated with the CMS for content and playlist management
| back to top |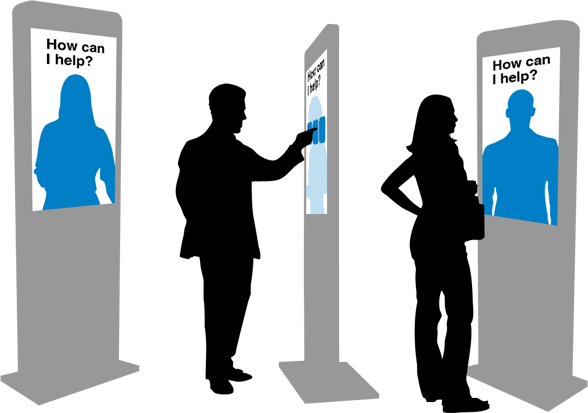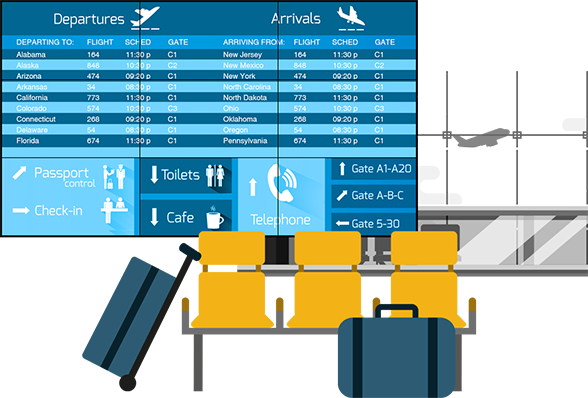 VIDEO WALLS
Create a visual impact

The firmCHANNEL platform has the built-in flexibility to support a wide range of multi-screen configurations including non-standard setups. If you are looking for a real wow factor, we have purpose built video wall players for video walls extending from simple 1 x 2 configurations to 8 x 4 configurations that can span a massive 30 feet.
You can
Communicate your message with stunning 4K by including vivid images and eye-catching video
Video walls are easy to design with a new multi-screen option within Content Designer
Flexibility to display different content on each screen, or show one full image along with feeds and social media platforms
Video walls provide great entertainment value when watching sports or events, resulting in engaged customers
| back to top |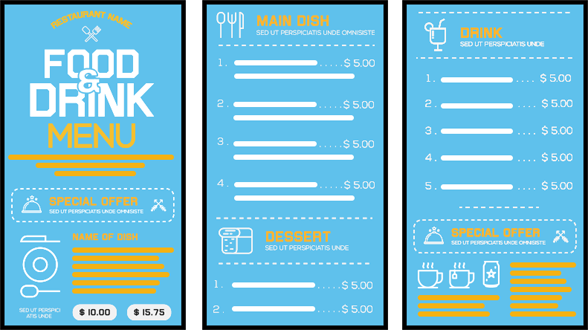 MENU BOARDS
Create excitement around your menu!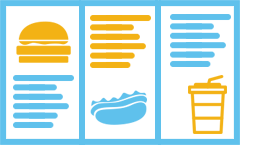 A digital menu board shows a more realistic expectation of what your food looks like and gives you better control of your content and brand. It also can point out featured items, best sellers and daily specials. Reduce costs on shipping and printed menu costs with a few clicks of a button!
You can
Update menu boards with a few clicks, spending less time and money
Easier to stay compliant with regulations requiring nutritional information
Promote products that are high in inventory and items that are new to the menu
Cut costs including printing and shipping menu board inserts
| back to top |
INTERACTIVE KIOSKS
Engage your audience and drive customer engagement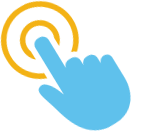 Interactive kiosks are an effective way for you to engage with your audience. Kiosks helps reduce costs, increases efficiency and creates a personalized experience. They are great for showing discounts, special promotions and bundled packages when customers are walking by, which frees up employees. Adding touch interactivity to your kiosks can increase engagement with your brand, resulting in building trust and a higher chance of purchasing your product.
Enhance customer service that require an electronic interface

Improve the customer buying experience

Influence shoppers at the point of purchase

Help analyze consumer behavior
| back to top |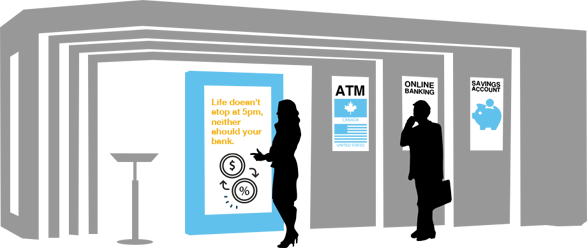 These kiosks can help your costumers increase sales, enhance user experience and increase brand awareness. With a sleek design and battery option, they can place these kiosks anywhere.
For more information please visit 
https://humankiosk.com/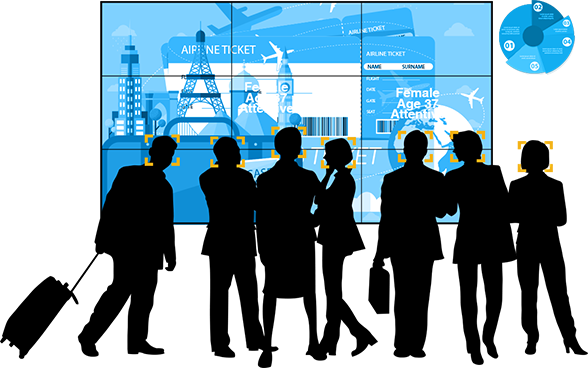 ANONYMOUS ANALYTICS
Content that reflects your audience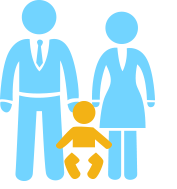 The Anonymous Analytics and Facial Recognition feature can help identify who is viewing or interacting with your displays. It's a great way to get insight to advertisers so they know who they are targeting. Use anonymous gender and age demographics to trigger specific content that directly relates to the viewer.
Build business analytics for potential advertisers

Associate viewer demographics with content

Display targeted content based on gender and age
| back to top |
WAYFINDING
Empower your audience and customize every experience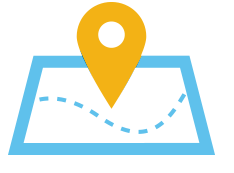 Wayfinding is an effective way to guide people through complex environments such as malls, healthcare facilities, educational campuses, government facilities, office buildings and transportation area. This solution helps eliminate print and logistics costs including employees updating individual bulletin boards or brochure stand. Wayfinding creates a positive experience for each user, because they are able to interact at their own pace.
With Wayfinding, you can
Make it easier for customers to find their way around your facility
Update facility changes remotely
Integrate with other branded content
Reduce wait times by creating a self-service experience
| back to top |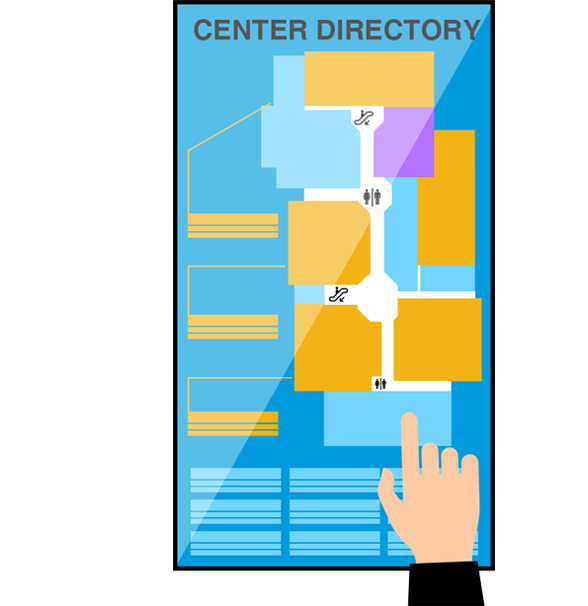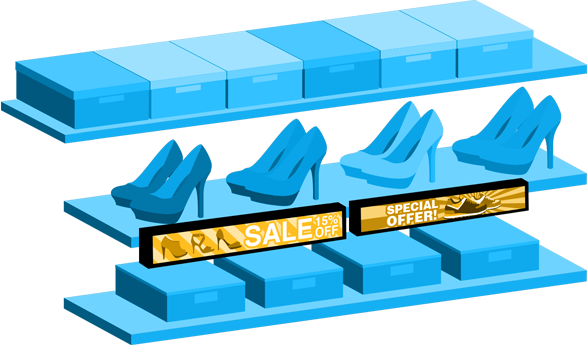 MERCHANDISING VIDEO DISPLAYS
Engage digitally

Create digitally immersive experiences by converting conventional merchandising displays and store shelves into digital media communicators. This multi-display configuration can either function as multiple individual displays or as a single messaging display, in either vertical or horizontal orientation.
Attract browsers by maximizing in-store visibility

Upsell products within the same category

Influence shoppers at the point of purchase

Build brand equity with lifestyle selling and dynamic content
| back to top |
NFC/RFID
Redefine content delivery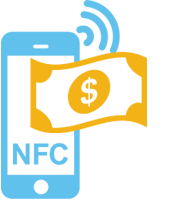 Unlike Beacons, NFC is a set of communication protocols that enables communication between two devices. Simply bring the devices between a few inches of each other and communication is automatically established.
Benefits in Digital Signage
Send additional information about featured products
Engage your customer with mobile device integration
Gain customer usage analytics
| back to top |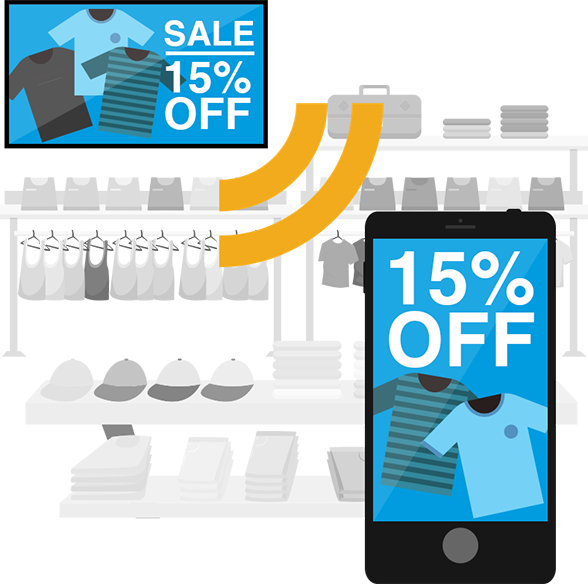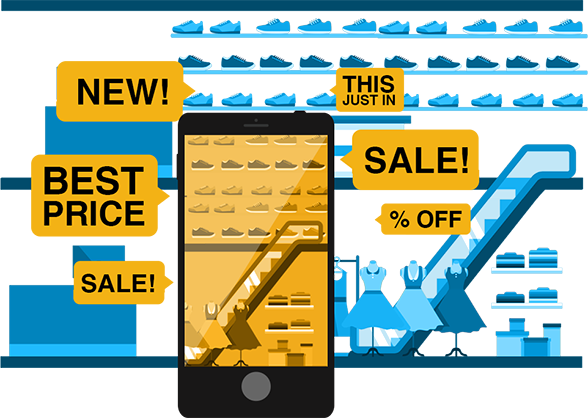 BEACONS
Targeted marketing that works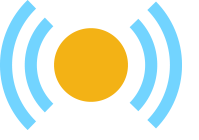 Beacons are small devices that repeatedly transmit a small amount of data via Bluetooth Low Energy (BLE) or Wi-Fi with Bluetooth BLE. To make a Beacon useful, a device must be available to pick up the signal they send. This device is called a receiver. A mobile phone can work as both a Beacon and a receiver.
The 2 most common uses of Beacons are for monitoring the movements of people or assets within a space or for triggering a notification on a mobile device when a user enters a space. To make Beacons truly useful, they must be used in conjunction with mobile devices.
Create relevant messaging that is targeted individually

Document traffic patterns to ensure that screens are in the most optimal locations

In a retail environment, trigger a notification with a coupon on customers mobile phones and reinforce the promotion with related digital signage content

In a warehouse, trigger a warning message to display on a nearby screen when a user comes too close to a dangerous location or hazardous materials
| back to top |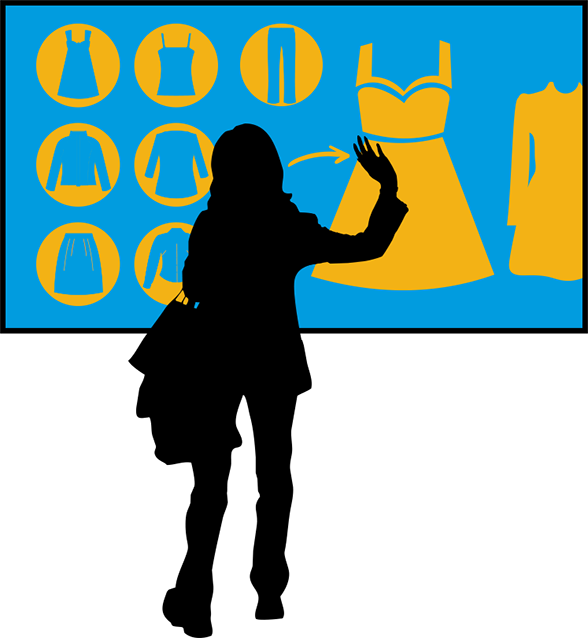 GESTURE CONTROL
Interaction through motion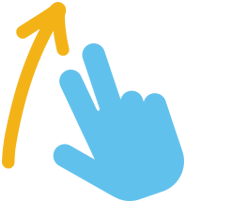 Take your interactivity one step further with gesture control. Gesture control allows for an enhanced customer experience by engaging the customer using their hand movement. This can build product awareness, draw large crowds and create a buzz around your brand.
| back to top |
NEED HELP?
firmCHANNEL is here when you need it.
If you are looking for more information on our reseller program or would like to be a reseller, please fill out the Reseller form. If you require assistance from our Support team, you can reach out with the contact information below.
SUPPORT
Tel: 519-800-0831
Toll Free: 1-800-561-7525
support@corumdigital.com
FREQUENTLY ASKED QUESTIONS
What is firmCHANNEL?
firmCHANNEL is easy to use yet powerful and robust enough to handle any sized network, anywhere in the world, right from a browser. It has the tools to remotely troubleshoot and maintain media players and it's supported by a great team of people with a ton of experience. Training and support is always included, and our team is here to help you with any issues.
What are some of the technologies offered?
There are so many technologies you can add to the platform. Anything from impressive video walls to Wayfinding that will make a huge impact for your audience. Get more insights with Anonymous Analytics and increase engagement with interactive kiosks. We are always adding to our technologies, so if there is something you are looking for, let us know!
Is firmCHANNEL easy to use?
With the firmCHANNEL platform, you can start with something as simple as the drag and drop features. This will easily allow you to create content. As you learn the platform, you can get more sophisticated by adding live news feeds, local weather and your social media accounts. It's a solution you can grow into and not out of!
Why shouldn't I use consumer grade products?
firmCHANNEL always provides its customers with commercial grade products, built for the rigors of 24/7 use. From commercial grade displays to commercial grade media players, cellular routers and mounting systems, we know how important it is that your digital signage stays up and running. Why take the chance with consumer grade products, that were never designed to stay on all the time? Trust the experts, we always have you covered.
I don't have an internet connection. What can you do?
firmCHANNEL was designed from the ground up to take full advantage of cellular networks. We utilize commercial cellular routers to ensure your connection stays up and your content is always playing. We also have relationships with many cellular providers to get you connected wherever you need, just add power and your content is always up-to-date.