firmCHANNEL protects your digital signage system from external risks and manages internal access.
Safe and Secure
Having a secure system in place is critical for any digital signage network. It ensures that your data is safe and secure with no downtime. You also have visibility to any third-party users with advanced roles-based security.
Security Capabilities
Maintain precise control over what each user can see
Roles-based security for all platform features
All activity is logged by user and time-stamped
Media players communicate with the firmCHANNEL Portal via secure HTTPS
Available 2-factor Authentication and Single Sign-On (SSO)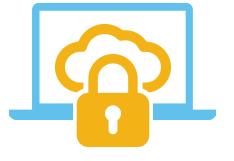 Become a Partner
Become a solution provider for digital signage.
With the firmCHANNEL Partner Program, you become a solution provider for digital signage. This tool will open up a new way to engage with your customers.