Digital Signage App Integration
Easily integrate with dozens of your favorite Apps!
You can take advantage of over dozens of applications and thousands of integrations for popular tools and feeds, enabling you to extract content from its current location and seamlessly incorporate it into your screens.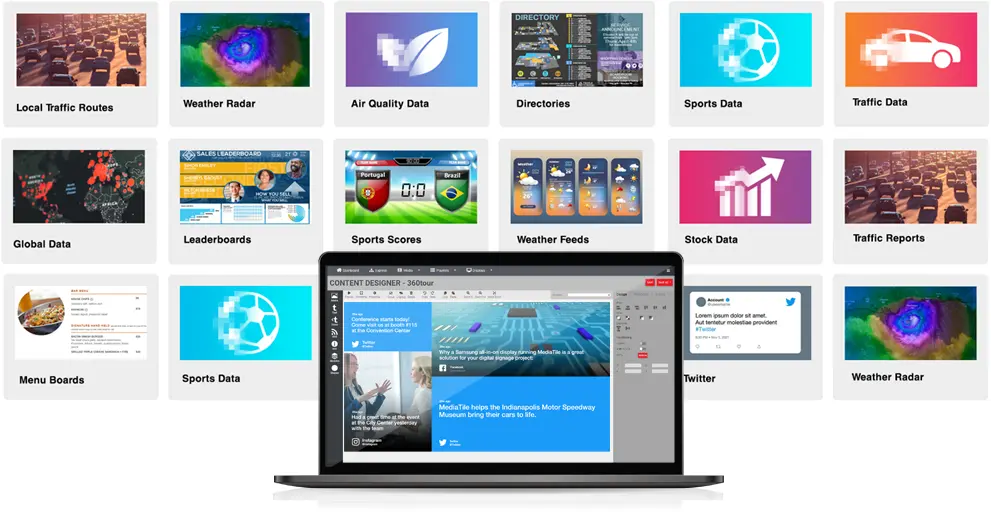 Displays are most effective when the content is relevant and up to date, and keeping them that way does not need to take up a lot of your time. firmCHANNEL's digital signage software lets you easily connect with dozens of the most popular apps.
AP News
Air Quality Data
Animated Weather Radar
Calendars
Company Stocks
Countdown Clock
Customer Service Tips
Directories
Facebook
Featured Person
Featured Products
Financial Data
Flight Data
Google Trends
Instagram
Local Traffic Routes
Leaderboards
Pollen Data
Menu Boards
Pop Quiz
Safety Tips
Simple Messages
Sports Central
Sports Scores Data
Traffic Data
Twitter
UV Index
Weather Data
Healthy Bites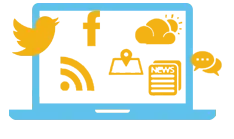 Request a Demo
When you request a demo, our digital signage experts will reach out to you to learn about your communications needs to get a deeper understanding of you, your challenges and goals. We will schedule a meeting with you and your team where we will demonstrate and discuss how our hardware, software, technology, and services can address your objectives. Request your demo today: